Event date:
Thursday, January 21, 2021 -

7:30pm

to

9:00pm
Charis and the Auburn Avenue Research Library on African American Culture and History welcome illustrator, cartoonist, and animator, Tim Fielder, in conversation with Edward A. Hall and Victor LaValle for a celebration of Infinitum, a groundbreaking, full-color Afrofuturist graphic novel that captures the spirit of the record-breaking film Black Panther and its mantra "Wakanda Forever."

In Infinitum King AjA Oba and Queen Lewa are revered across the African continent for their impressive political and military skills. Yet the future of their kingdom is in jeopardy, for the royal couple do not have an heir of their own. When the King kidnaps his son born to a concubine, Obinrin, she curses AjA with the "gift" of immortality. After enjoying long, wonderful lives both, Queen Lewa and the crown prince die naturally, leaving the ageless bereaved King AjA heartbroken and alone. Taking advantage of AjA's vulnerability, enemy nations rise to power and kill the king – or so they think. King AjA Oba survives the fatal attack, finally realizing the bitter fruit of Obinrin's curse.

For decades, the immortal AjA wanders the world, mourning his lost subjects and searching for a new kingdom. His journey leads him across time, allowing him to witness the trans-Atlantic slave trade, the New World, and the American Civil Rights Movement. The expansion of global technology brings about intergalactic travel, first contact with an alien species, and conflicts within and ultimately outside the known universe. Thrust into these seminal events, AjA, now known by many as "John," faces harrowing decisions that will determine mankind's physical and spiritual trajectory.

In 260 stunningly, emotionally evocative full-color images, INFINITUM presents a unique cosmic experience, addressing pressing issues of racism, classism, gender inequality, the encroachment of technology, and the spiritual cost of war, while exposing the history behind ancient mysteries, including Olmec heads and Maroon societies.
This event is free and open to all people, especially to those who have no income or low income right now, but we encourage and appreciate a solidarity donation in support of the work of Charis Circle, our programming non-profit. Charis Circle's mission is to foster sustainable feminist communities, work for social justice, and encourage the expression of diverse and marginalized voices. https://donatenow.networkforgood.org/CharisCircle?code=chariscirclepage
This event takes place on crowdcast, Charis' virtual event platform. Register here.
We will be archiving this event and adding closed captioning as soon as possible after airing so that it will be accessible to deaf and HOH people. If you have other accessibility needs or if you are someone who has skills in making digital events more accessible please don't hesitate to reach out to info@chariscircle.org. We are actively learning the best practices for this technology and we welcome your feedback as we begin this new way of connecting across distances.
By attending our virtual event you agree to our Code of Conduct: Our event seeks to provide a harassment-free experience for everyone, regardless of gender, gender identity and expression, age, sexual orientation, disability, physical appearance, body size, race, ethnicity, religion (or lack thereof), class, or technology choices. We do not tolerate harassment in any form. Sexual language and imagery are not appropriate. Anyone violating these rules will be expelled from this event and all future events at the discretion of the organizers. Please report all harassment to info@chariscircle.org immediately.

Tim Fielder is an illustrator, cartoonist, and animator raised in Clarksdale, Mississippi. He is the founder of Dieselfunk Studios, a multimedia storytelling company. He is also an educator for institutions such as the New York Film Academy and Howard University. Tim has served clients such as Marvel, Tri-Star Pictures, Ubisoft Entertainment, and The Village Voice, and is known for his TEDx Talk on Afrofuturism. His work has been showcased in the Hammonds House Museum and he won the 2018 Glyph Award. He attended Jackson State University, School of Visual Arts, and New York University.
Victor LaValle is the author of the short story collection Slapboxing with Jesus, four novels, The Ecstatic, Big Machine, The Devil in Silver, and The Changeling and two novellas, Lucretia and the Kroons and The Ballad of Black Tom. He is also the creator and writer of a comic book Victor LaValle's DESTROYER. He has been the recipient of numerous awards including the World Fantasy Award, British World Fantasy Award, Bram Stoker Award, Whiting Writers' Award, a Guggenheim Fellowship, Shirley Jackson Award, American Book Award, and the key to Southeast Queens. He was raised in Queens, New York. He now lives in Washington Heights with his wife and kids. He teaches at Columbia University.
Edward Austin Hall: Alabama escapee and lifelong Southerner Edward Austin Hall co-edited the 2013 anthology Mothership: Tales from Afrofuturism and Beyond, which The Magazine of Fantasy and Science Fiction suggested might be "one of the most important sf anthologies of the decade." Dread Isle is his first novel.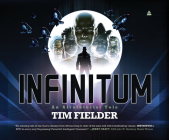 $27.99
ISBN: 9780062964083
Availability: Usually Ships in 1-5 Days
Published: Amistad - January 19th, 2021
Afrofuturism, a movement that began in the Black community during the early 20th Century as an escape from racial hostility, economic turmoil, and aggressive policing, is enjoying a renaissance witnessed by the record-breaking success of creative projects, including the Oscar-winning Marvel Studios film, Black Panther; Regina King's Emmy-winning HBO superhero tale, Watchmen
---

$10.99
ISBN: 9780578780870
Availability: Usually Ships in 1-5 Days
Published: Gumbohaus - December 15th, 2020
Uninvited visitors descend on the remote oceanic research outpost that Tim, Pal, and the boys' teacher, Chu, call home. Surrounded by threats of ominous origin, the three of them must determine who can be trusted, how to survive these multiple dangers, and what their choices mean for the world. The results lead them on a postmodern odyssey into the unknown.
---
Event Summary:
Charis and the Auburn Avenue Research Library on African American Culture and History welcome illustrator, cartoonist, and animator, Tim Fielder, in conversation with Edward A. Hall and Victor LaValle for a celebration of Infinitum.