The Right Way to Be Crippled and Naked: The Fiction of Disability: An Anthology (Paperback)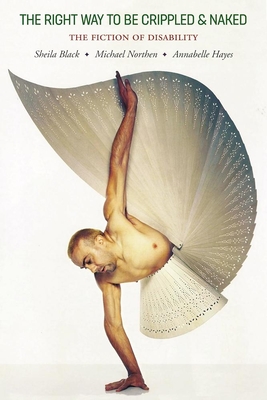 List Price: $19.95
Our Price: $17.96
(Save: $2.00 10%)
Usually Ships in 1-5 Days
Description
---
"I remember I believed all my problems would be solved, if only I were beautiful. Then I was beautiful."--Jonathan Mack, from his story "The Right Way to be Crippled and Naked."
Welcome to the worlds of the disabled. The physically disabled. The mentally disabled. The emotionally disabled. What does that word "disabled" mean anyway? Is there a right way to be crippled? Editors Sheila Black and Michael Northen (co-editors of the highly praised anthology Beauty is a Verb: The New Poetry of Disability) join newcomer Annabelle Hayse to present short stories by Dagoberto Gilb, Anne Finger, Stephen Kuusisto, Thom Jones, Lisa Gill, Floyd Skloot, and others. These authors--all who experience the "disability" they write about--crack open the cage of our culture's stereotypes. We look inside, and, through these people we thought broken, we uncover new ways of seeing and knowing.
About the Author
---
Michael Northen is the editor of Wordgathering, A Journal of Disability Poetry and Literature. With Sheila Black and Jennifer Bartlet, he co-edited Beauty is a Verb: The New Poetry of Disability and is the past facilitator of the Inglis House Poetry Workshop for writers with disabilities.. As an educator for over 40 years, he has taught adults with physical disabilities, women on public assistance, prisoners, and rural and inner city children. Sheila Black is the author of three poetry collections: Love/Iraq, House of Bone and, most recently, Wen Kroy, which won the 2011 Orphic Prize in Poetry from Dream Horse Press). She is also a co-editor with Jennifer Bartlett and Michael Northen of Beauty is a Verb: the New Poetry of Disability, published by Cinco Puntos Press and named a 2012 Notable Book for Adults by the American Library Association (ALA). She received a 2012 Witter Bynner Fellowship from the Library of Congress for which she was selected by Philip Levine. She lives in San Antonio, Texas where she directs Gemini Ink, a literary arts center.