Corona (Paperback)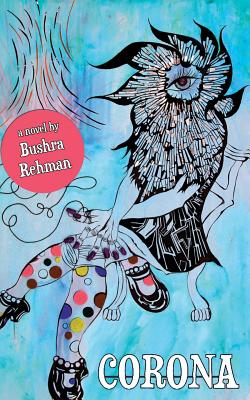 List Price: $14.95
Our Price: $13.46
(Save: $1.50 10%)
Usually Ships in 1-5 Days
Description
---
Fiction. Asian American Studies. One of Poets & Writers 2013 list of the five best debut summer fiction. Razia Mirza is a Pakistani woman from Corona, Queens, who grew up in a tight Muslim community surrounding the first Sunni masjid built in New York City. When a rebellious streak leads to her excommunication, she decides to hit the road. CORONA moves between Razia's childhood and the comedic misadventures she encounters on her journey, from a Puritan Colony in Massachusetts to New York City's Bhangra music scene. With each story, we learn more about the past she's escaping, a past which leads her to constantly travel in a spiral, always coming closer to but never quite arriving home.

"These stories have the heft of a novel and the elliptical grace of poetry. Rehman's hot-blooded, ferociously funny, and deeply sensitive protagonist travels from the Muslim community of Queens to roadside Florida to the fogged windows of San Francisco and the Lower East Side. Along the way she falls into and out of love, takes frightening, exhilarating risks, repeatedly saves her own life, and comes into sharp-focus like a shaken photograph. She is about to gleefully dynamite every narrow stereotype you might have about a young Pakistani woman from Corona. A stunning debut from a vital new writer." Karen Russell

"Endearing, irreverent, and engaging. Bushra Rehman's epic journey into various worlds big and small not only exposes the sordid fabric of Americana but does it through the riotously humorous lens of a sharp second generation, Queens-bred Desi New Yorker. In Razia, she has created a unique character that is daring, hilarious, vulnerable, and fierce. You will want to keep travelling with her long after the book ends." DJ Rekha

"Bushra Rehman is a lot like her borough plainspoken, artful, always alert, and alive to the rhythms of the world that thrive within the worlds of Queens. A master of mood, her stories brim with bittersweet wit and insight. CORONA will have you laughing until you cry and weeping until you smile." Jeff Chang.