Living Dolls: The Return of Sexism (Paperback)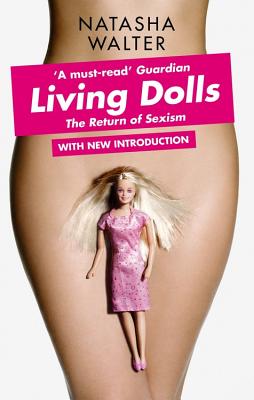 Description
---
I once believed that we only had to put in place the conditions for equality for the remnants of old-fashioned sexism in our culture to wither away. I am ready to admit that I was wrong.'
Empowerment, liberation, choice. Once the watchwords of feminism, these terms have now been co-opted by a society that sells women an airbrushed, highly sexualised and increasingly narrow vision of femininity. Drawing on a wealth of research and personal interviews, LIVING DOLLS is a straight-talking, passionate and important book that makes us look afresh at women and girls, at sexism and femininity - today.
About the Author
---
Natasha Walter is author of THE NEW FEMINISM. She is a regular contributor to the national papers and BBC Radio.
Praise For…
---
** 'In LIVING DOLLS, Walter makes a compelling case that we need feminism more than ever...this book makes a disturbing, passionate and compelling case for revisiting our notions of equality...Everyone who cares anything about the kind of society we are curre—Sunday Business Post

** 'Required reading for everyone who cares about our humanity, and that means all of us—Katherine Sheridan, Irish Times

** 'Walter does a brilliant job of demolishing their (scientists') arguments—Mail on Sunday, Susie Orbach

This book marked a real feminist awakening for me . . . it might make you rage, but in a good, important way—Laura Bates, Elle

If anyone doubts the need to protect girls from the toxic, hyper-sexualised, disempowering environment they're now growing up in, they should read LIVING DOLLS—Maggie Hamilton, author of WHAT'S HAPPENING TO OUR GIRLS?