Incarcerating the Crisis: Freedom Struggles and the Rise of the Neoliberal State (American Crossroads #43) (Hardcover)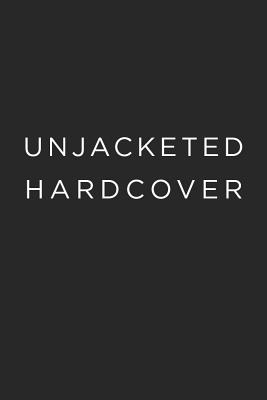 $93.50
Usually Ships in 1-5 Days
Description
---
The United States currently has the largest prison population on the planet. Over the last four decades, structural unemployment, concentrated urban poverty, and mass homelessness have also become permanent features of the political economy. These developments are without historical precedent, but not without historical explanation. In this searing critique, Jordan T. Camp traces the rise of the neoliberal carceral state through a series of turning points in U.S. history including the Watts insurrection in 1965, the Detroit rebellion in 1967, the Attica uprising in 1971, the Los Angeles revolt in 1992, and events in post-Katrina New Orleans in 2005. Incarcerating the Crisis argues that these dramatic events coincided with the emergence of neoliberal capitalism and the state's attempts to crush radical social movements. Through an examination of the poetic visions of social movements—including those by James Baldwin, Marvin Gaye, June Jordan, José Ramírez, and Sunni Patterson—it also suggests that alternative outcomes have been and continue to be possible. 

About the Author
---
Jordan T. Camp is Term Assistant Professor of American Studies at Barnard College.
 
Praise For…
---
"Insightful and important... A full understanding of the rise of the 'neoliberal carceral state' within 'neoliberal racial capitalism,' requires a close, and dialectical, reading of the historical and geographic context, the prose of counterinsurgency, and the poetics of social movements. This is what Camp nicely achieves in each of his chapters."
— Don Mitchell
"A brilliant first book by Jordan T. Camp, a fast-rising young scholar and public intellectual."
— Counterpunch
"Masterful... Incarcerating the Crisis is an urgent book for urgent times."
— Punishment & Society
"Jordan Camp's Incarcerating the Crisis situates its examination of the carceral state firmly in the urban crisis and attendant freedom struggles that have rocked American cities over at least the past half century. These rebellions, led primarily by Black and Brown poor people, express the antagonisms between those rendered surplus and the security apparatus of the state in what Camp calls the carceral city. . . .Camp's point is that "criminality" is always the cover story the state uses as it cracks down on threats to the social order."
— Brett Story
"With case studies ranging from Attica to Los Angeles, Incarcerating the Crisis uncovers the expansive relationship among racialization, economic restructuring, and social movements to denaturalize the carceral state and to identify alternative futures through expressive culture."
— Kalfou
"Camp draws on liberation movements' rise and fall to chart a bold sweep of postwar history... The outline develops clearly over the chapters as Camp marshals his inspiring compendium of usable pasts."
— American Quarterly
"Incarcerating the Crisis persuasively enriches our understanding of the origins of mass incarceration in the US, providing compelling evidence that its emergence was a response to the freedom struggles of the twentieth century."
 


— Race and Class